Discover more from Mike in NYC
A Canadian consulting, running and eating plants in the Big Apple
Two Weekends, Endless Friendship
It's been a crazy two weeks for work, friends, and extra-curriculars. One thing I've really noticed is when you travel during the weekend it can be difficult to feel like you've had a break at all. I wouldn't trade these trips for anything, but when you have zero routine, Monday seems to come quickly and it blends in with the previous Friday easily.
After a VERY busy week in Atlanta, I had to change my flight last minute from Thursday to Friday as we had to be there for our clients on Friday. In fact, I was asked to stay til Saturday but I had my boy Marc Henry visiting and I couldn't have him sleeping on my porch so he was my ticket out of Atlanta! Back to NYC Friday night and straight to a bar in Gramercy from LaGuardia to meet MH and a couple of his friends. The occasion? Raptors playoffs. Taking an Uber from the airport to the sports bar became a bit of a playoff theme.
We proceeded to a karaoke bar after the game 4 win and probably stayed out a little later than I should have given I had a four hour conference call on Saturday, but MH and I always have a great time. Friends since 2005 we've been roommates, business school classmates and travel buddies. It was so nice to show him my neighborhood for the weekend and have him test out the guest bedroom (the couch in the living room).
Great food, awesome chats, rooftops, comedy shows, and a run through the Puerto Rico parade made for more great memories!
On to the next week, I took the dreaded 6am out of NYC to Dallas to meet the team in Irving, TX. This was the busiest week in the role so far with multiple 12-14 hour days. From there I left on Thursday to Vancouver for an SOA meeting (to help build actuarial exams) and landed in the middle of the third quarter of game six of the NBA finals.
Took a cab from YVR to a pub downtown to meet Matt Sacks and we cheered with the other crazy fans in the bar all the way to the championship. Pretty surreal to be in Canada and to watch the Raptors actually close it out.
The next three days were in a conference room making up math questions, but I got to hang with Matt on Thursday and Friday night, running and checking out some cool spots in Van City.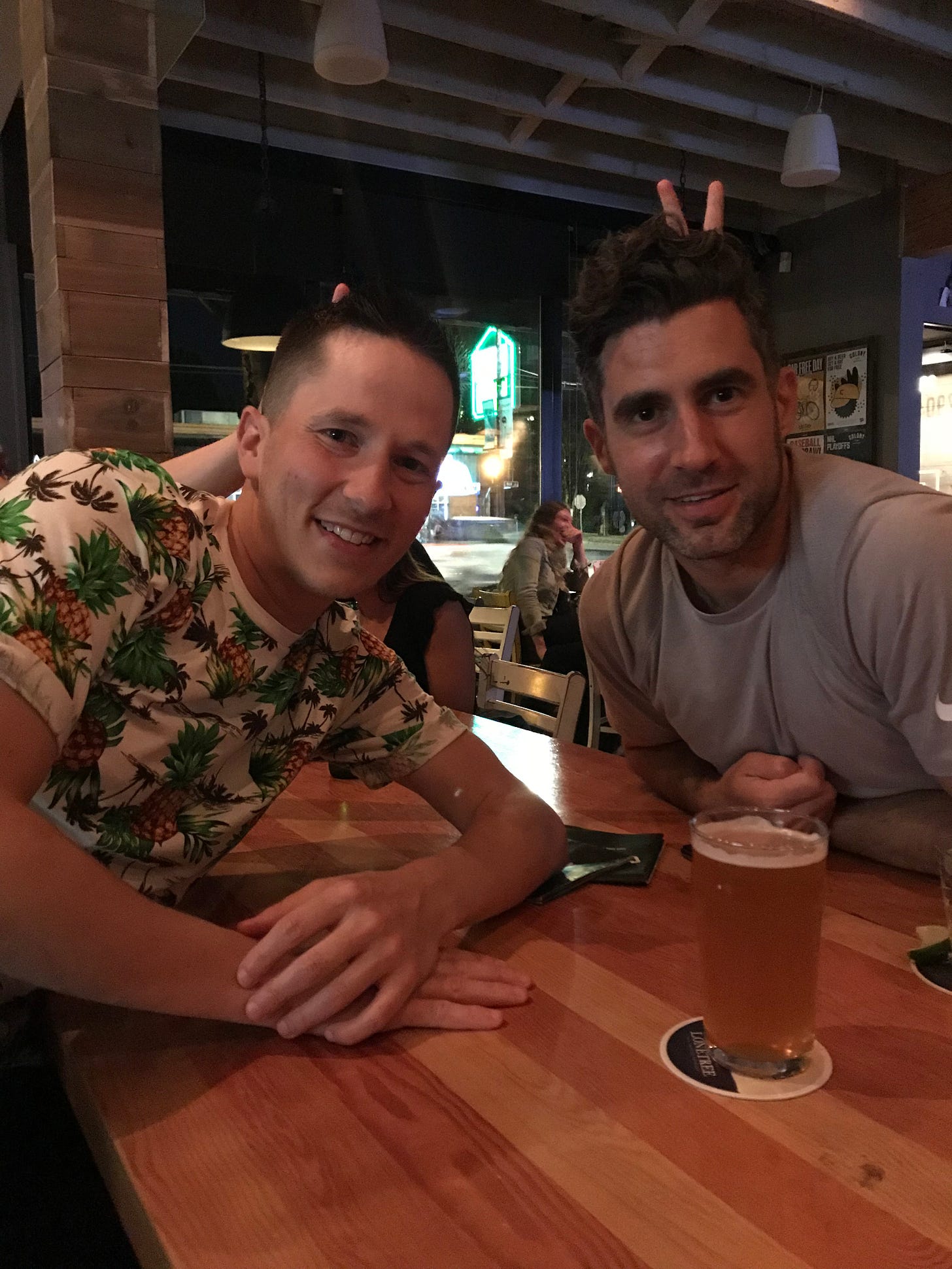 I also got to see some fam while in Vancouver. Uncle Don, Kelly, and cousins Nick and Steph made for incredible company at a fantastic Mediterranean restaurant. So good catching up and hearing how everyone is doing. It also made for a nice casual night which was overdue.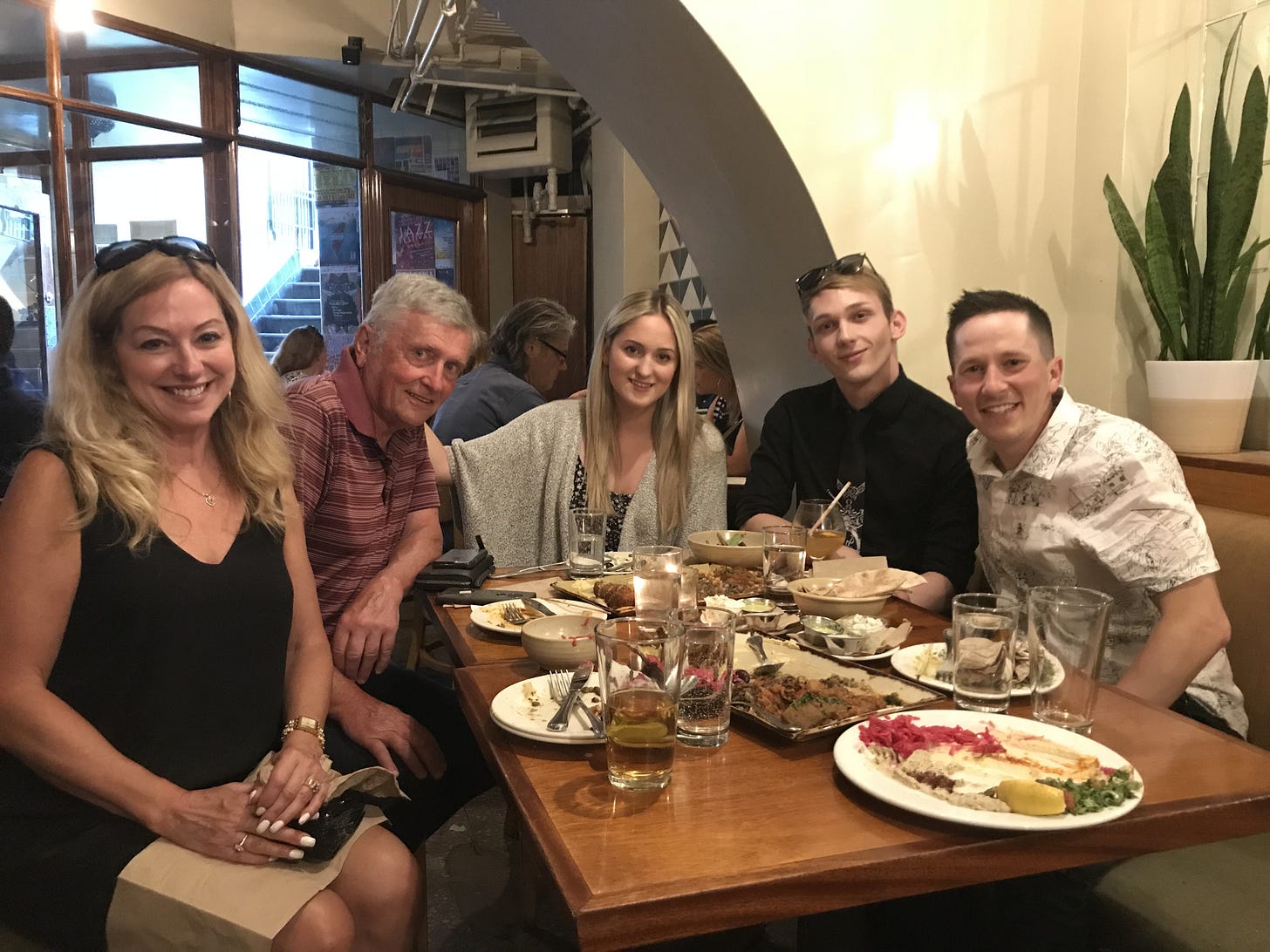 After we finished our meeting on Sunday at noon I called Dave to wish him happy Fathers Day, then went to Matt's and we ran the sea wall before watching the end of the US Open. I have to say - Vancouver is insanely beautiful. The running paths, the constant views of water and mountains. It's easy to see why people fall in love with that city.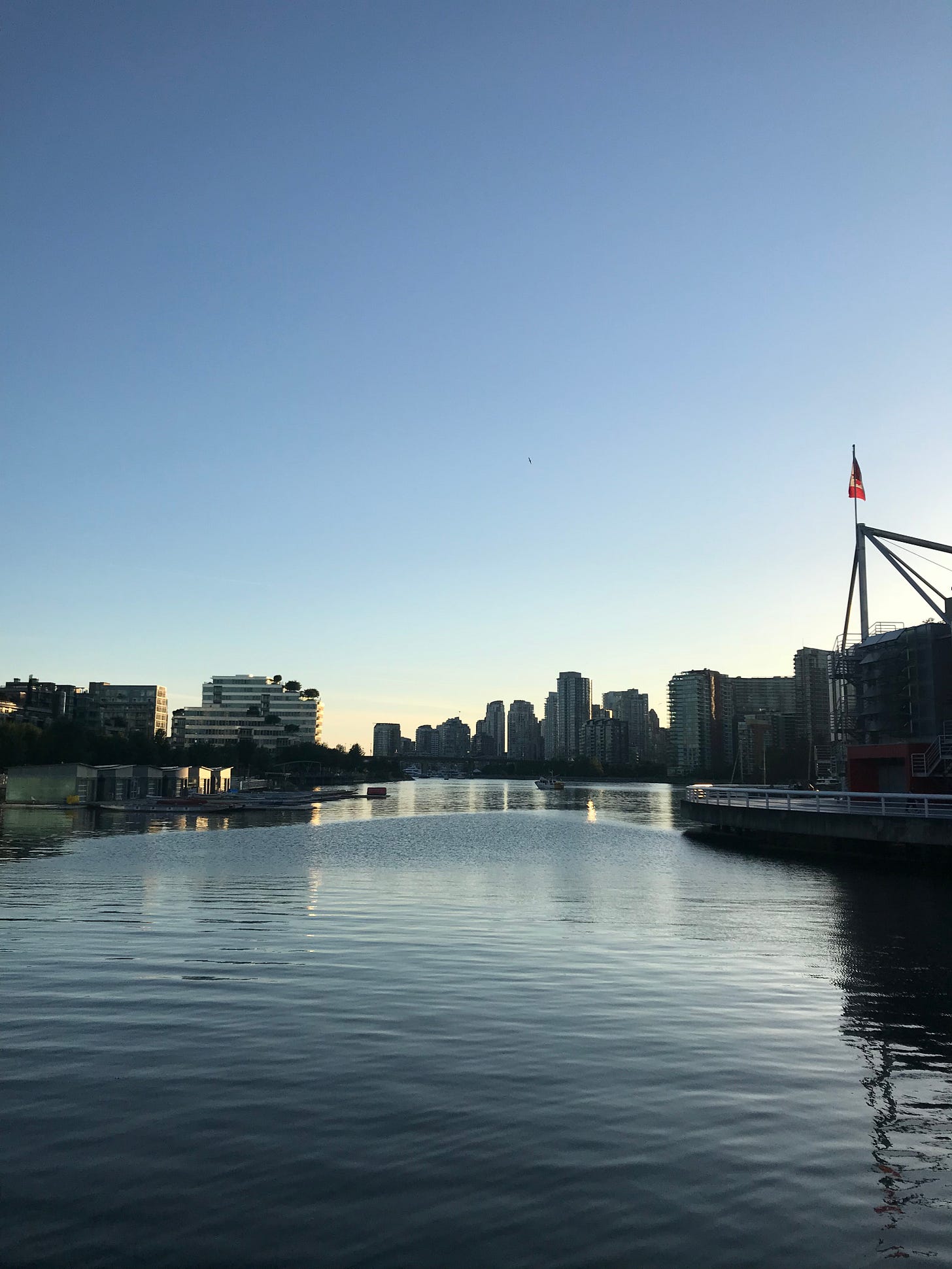 I took the red-eye back to NYC which was ambitious. Maybe I'm just getting old, but a four-hour, often-interrupted sleep in a seated position (even with a first class upgrade) just isn't enough for a productive Monday at work anymore.
I had to endure a 2-hour customs lineup at JFK (yes I need Nexus) and then change into work clothes before cabbing to 30 Rock! Definitely one for the books :)
This week several team members are gathering in NYC so it's an at-home week for me which I'm fine with. Time to head to the laundromat, see if there's anything in my mailbox, and sleep in my own bed.
Can't wait to crush the week (heading to my first Soul Cycle class tomorrow morning) and then head to Toronto on Friday to see the fam!
Thanks for reading,
Mike