Discover more from Mike in NYC
A Canadian consulting, running and eating plants in the Big Apple
Flight Delays are Awesome
I'm writing this from a hotel room in Las Colinas, Texas in the middle of a two week stretch away from New York City. I left New York 4 hours late last Thursday (LaGuardia gets backed up easily) and missed my connection in Toronto to Winnipeg by less than five minutes. Of course it was the last flight to Winnipeg for the night so I found myself in my former home for 12 hours - just enough time to head downtown, sleep, and visit Dan and have breakfast and cuddles with Finn.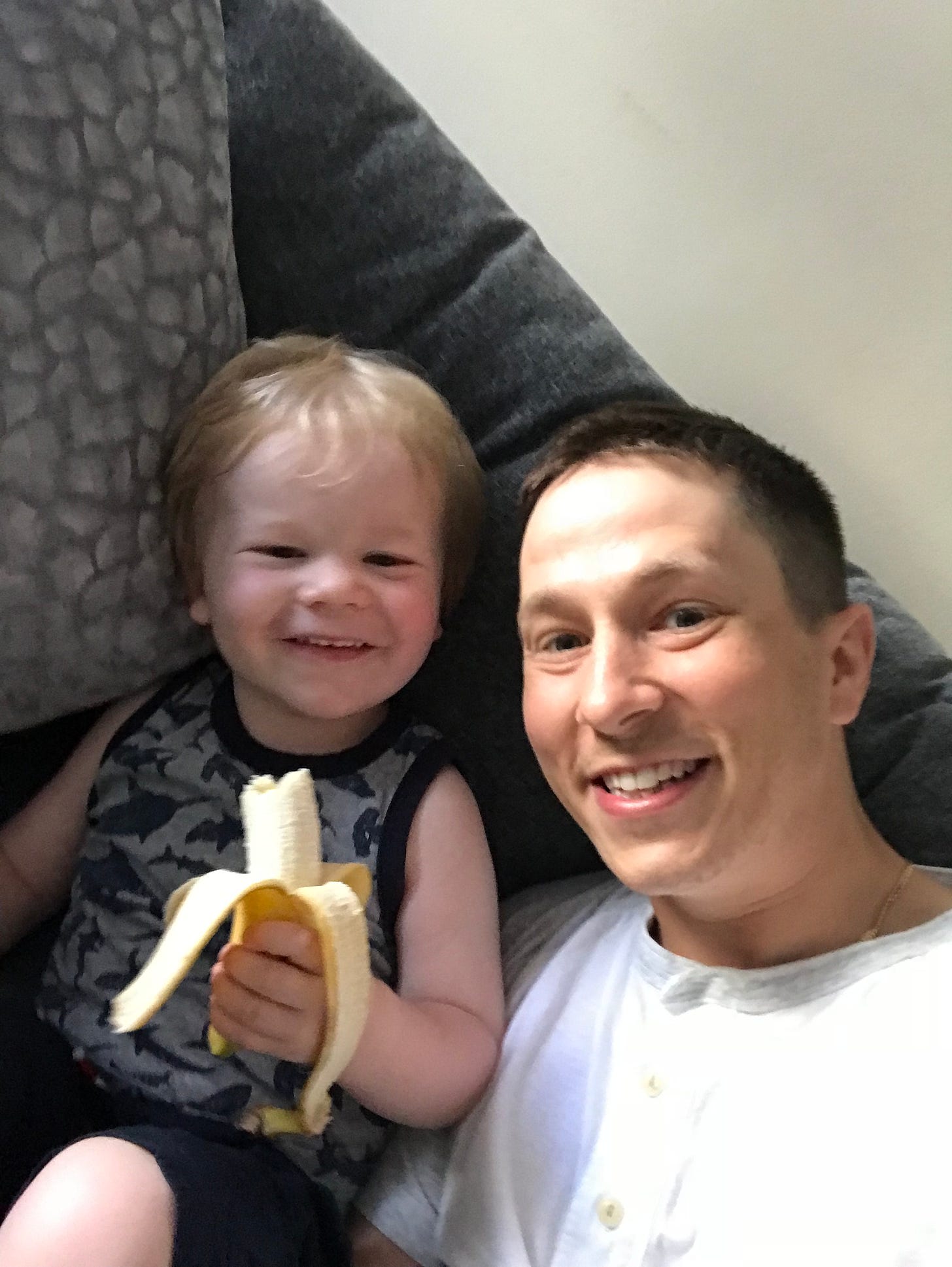 He's so smart and funny and cute that it made missing a flight a really great event! I walked him to daycare in the morning before heading back to Pearson and grabbing my flight to Winnipeg - home for a friend's wedding.
Started the trip by visiting with my parents, then my granny, swimming at my buddy Chad's and then having a few friends over at night (to my parents' place). My folks love when I have high school friends over because they never get to interact with them unless I'm home, so it's always fun to have your parents and friends hang out together (as sarcastic as that may sound).
Saturday I went for a quick Winnipeg run, then started what essentially was a 30 hour laugh fest.
I drove to Kenora for the wedding with my favourite couple Britni and Eric and we caught up on life, their growing family, and my new gig. So much fun, hilarious and a great way to spend 3 hours.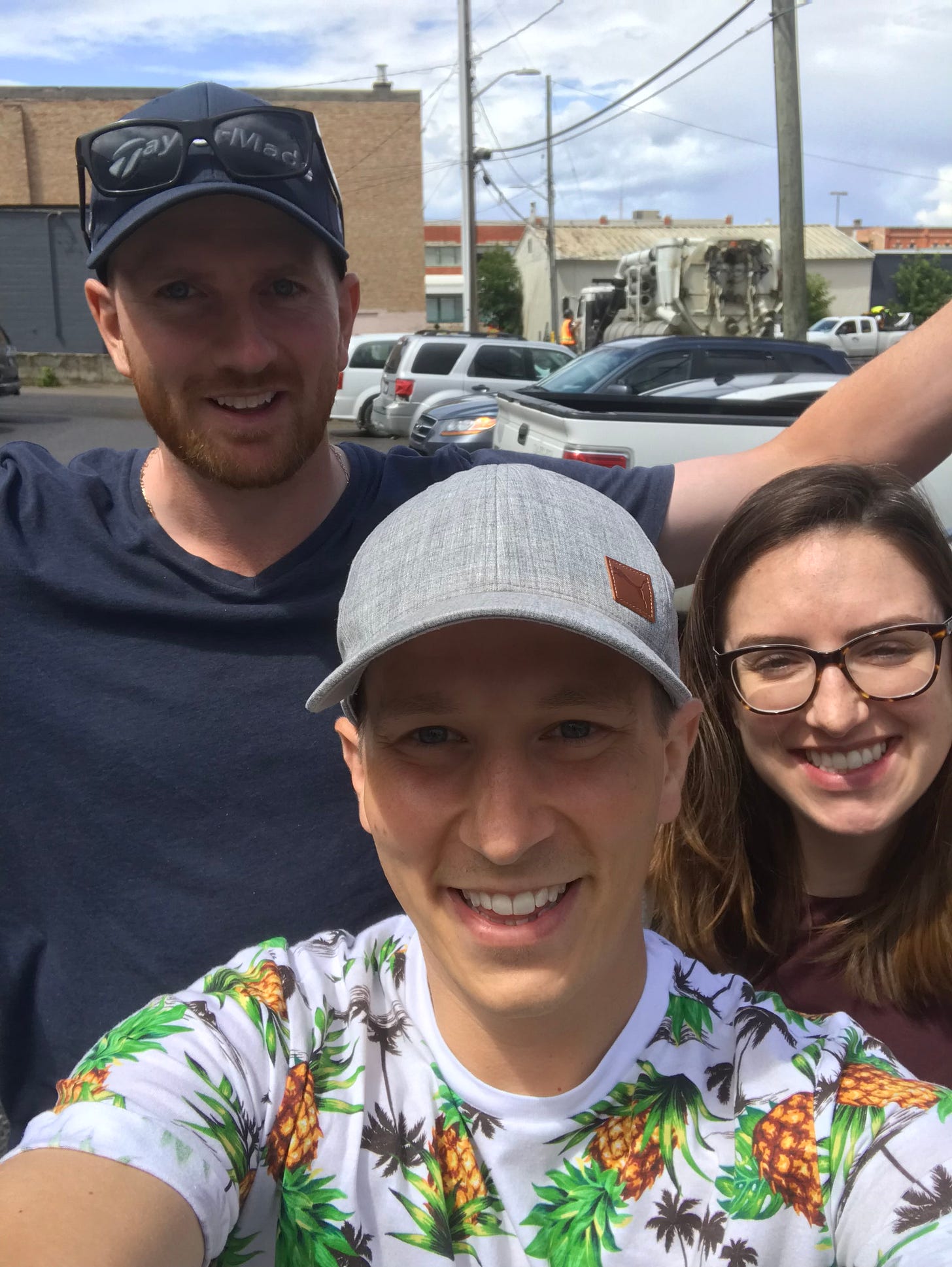 After meeting other friends for lunch in Kenora, we checked into our hotel where I caught up with another favourite couple Andrea and Ryan. Andrea referred to this blog as a "newsletter" and we love her for it despite the mocking that ensued.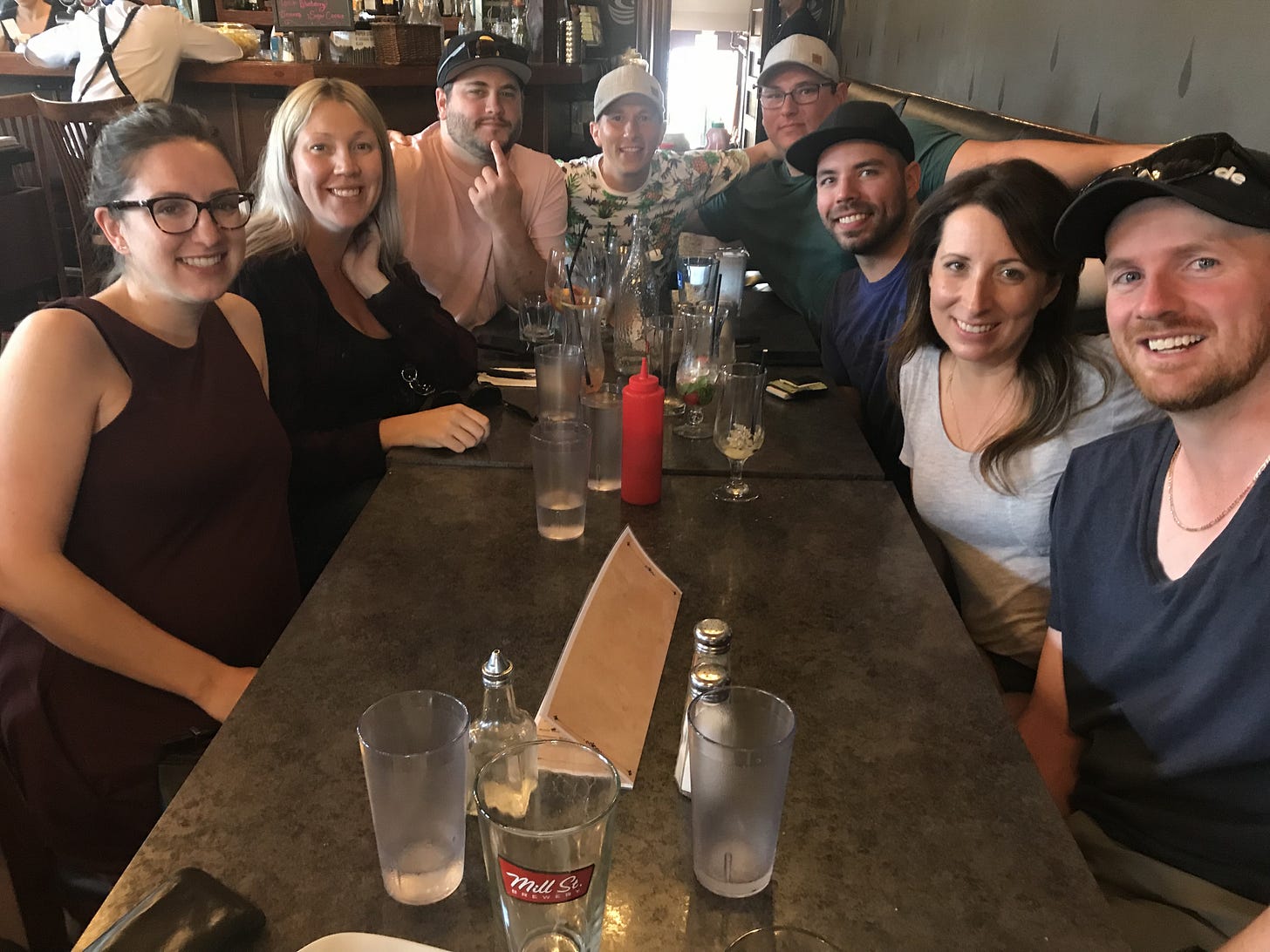 The wedding was a treat. Unstructured but constant laughs and set right on the lake, it made for a long night of drinking beer, catching up with some people I hadn't seen in 15 years, and practicing my "I live in New York now" speech.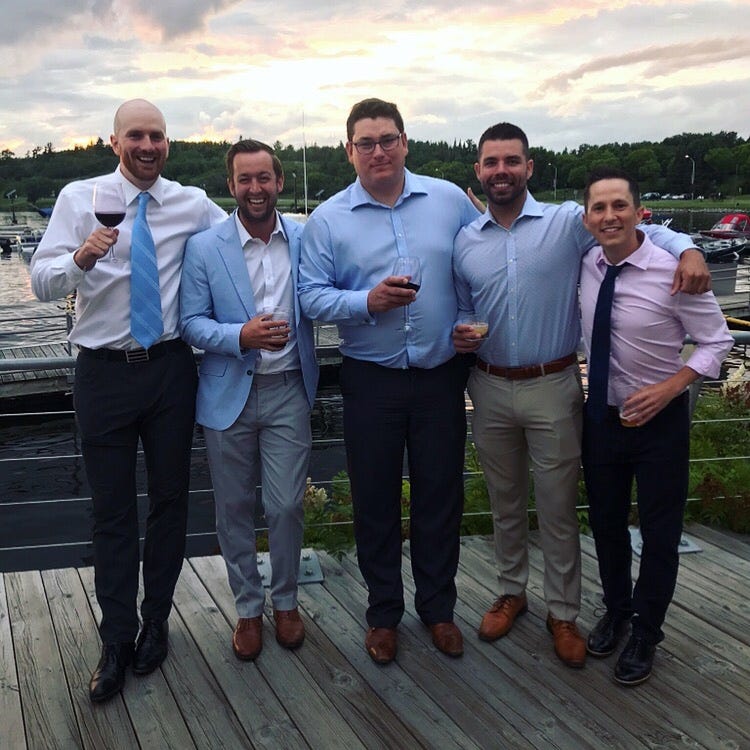 Leaving Kenora the next day, we stopped in at Jill and Sean's lake at Westhawk and chilled on the water with their kids. It was the perfect way to relax as we headed back into the week. Luckily I took Monday off so I fought off my morning fatigue with a golf game at my home course with my parents.
Finally, I ended the four-day trip in Canada with another visit with my Granny. She is 98 and still makes me laugh with her hilarious stories of her childhood and her sharp memory discussing the latest move in the Jay's front office or Tiger's Open Championship performance.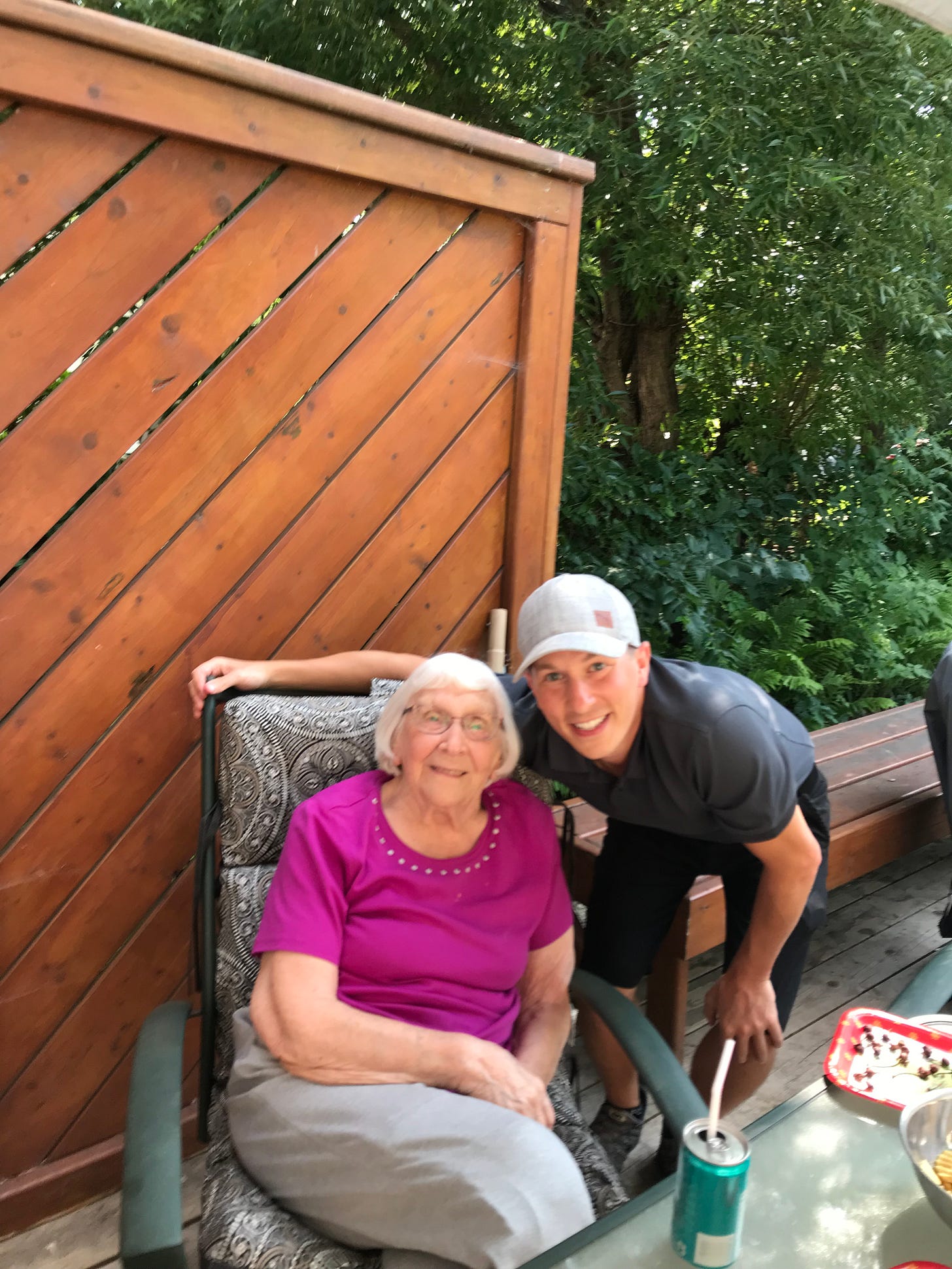 Now I've gone from YWG to DFW, complete with a first class upgrade sat next to my buddy Sean from YWG to MSP which certainly made the 6:30 departure easier.
I'm leaving DFW tomorrow to head to Salt Lake for an actuarial exam meeting, then off to Cleveland on Monday night for the week of work.
Can't wait to see more good friends in Salt Lake and I'll report back soon!
Thanks for reading,
Mike