Discover more from Mike in NYC
A Canadian consulting, running and eating plants in the Big Apple
Dot on the Map
I finally feel like I've been living up to the name of this website lately! Since my last post, I came home from Toronto and had another solid week of work from the New York office. As we worked towards the biggest day for this project I'm working on (July 1st) it also meant a busy weekend of work, but between calls and emails I was able to spend some time exploring new areas of the city.
On Saturday I met some friends with whom I'd worked on the actuarial exams in the past. One of them had also recently moved to the city so it was cool to catch up and trade war stories over lunch at Loring Place. The meal didn't hurt either. I ran 10 miles before the meetup in scorching NYC summer weather so this veggie burger refuel was devoured!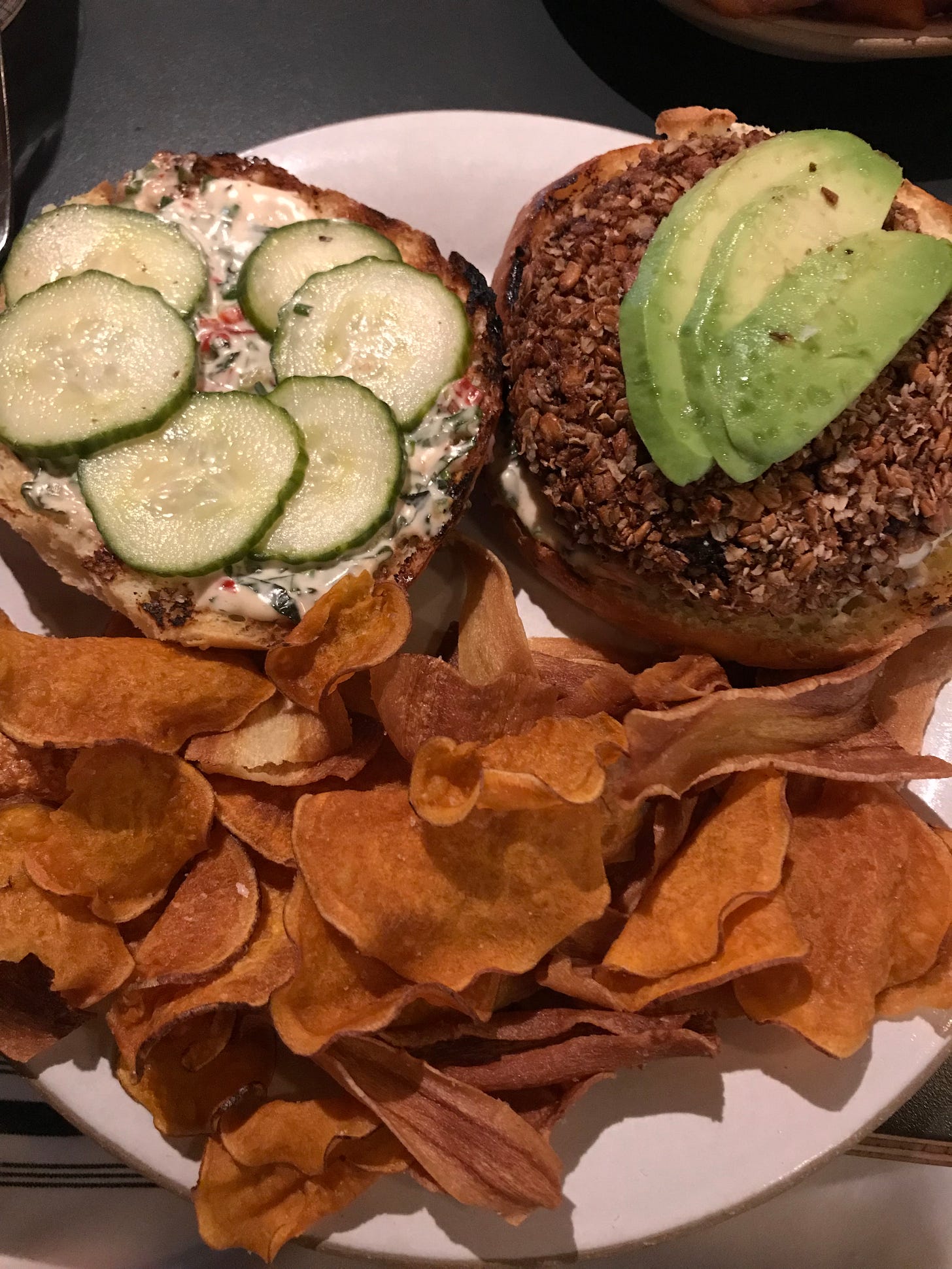 After lunch, I walked around Chelsea for a while and tried to stay cool with an iced coffee before getting summoned back to work to run some analysis. I don't mind the work but the weekends can sometimes lack that mental break when you kind of always need to check your phone. This SHOULD be a reasonably temporary stage and SHOULD calm down by the end of July.
Sunday was also filled with some cool experiences before I flew out to Atlanta for the week. We've started to do the Sunday evening flight instead of the Monday morning, and overall I'm a fan. It feels like your weekend is cut a bit short, but it's better than the 4am wake up, 6am flight and right to the office when you land for what is always a busy Monday.
Anyway, had some vegan quesadillas for lunch at the TimeOut market in Dumbo (right at the base of the Brooklyn Bridge) and enjoyed the view and incredible weather. The market is a collection of pop ups from some of the best NYC restaurants as rated by Time Out magazine. They also have a rooftop area to eat and drink which is perfect for the view right on the east river.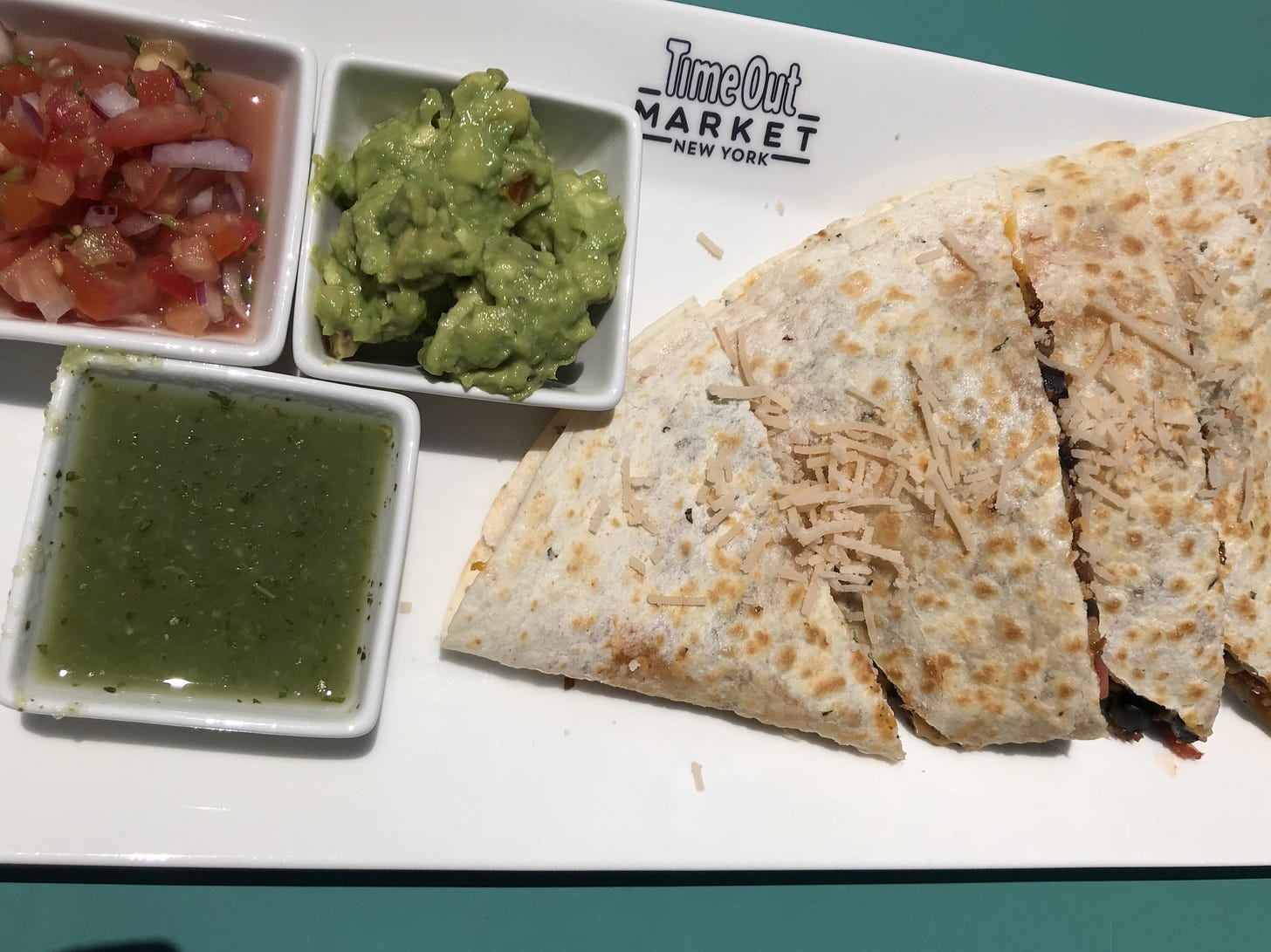 Next up, I learned a true NYC hack. Next time you're in town in the summer and want to see cool views of the skyline without lining up and paying through the roof for a stupid boat tour, take the NYC Ferry on the east river. This is a commuter ferry that stops at Wall St and 34th St on Manhattan, along with Astoria, Long Island City, Williamsburg, Brooklyn Navy Yard, and Fulton Ferry Park on the Brooklyn side. It costs the same as a subway ride (~$3), had an open top deck, isn't busy, and even has a bar. So on a nice day you can ride up and down the East river for an hour, admire lower Manhattan and Midtown skylines, and crush a beer with the wind going through your hair.
Just don't tell anyone - can't let this secret get out.
Finally, I flew out to Atlanta on Sunday night. The departure gave me an amazing view of Manhattan (see below) which left me pondering (what else do you do on a plane?) about our significance. We worry SO much about every little thing going on in our lives, but it's such a small part of a big picture.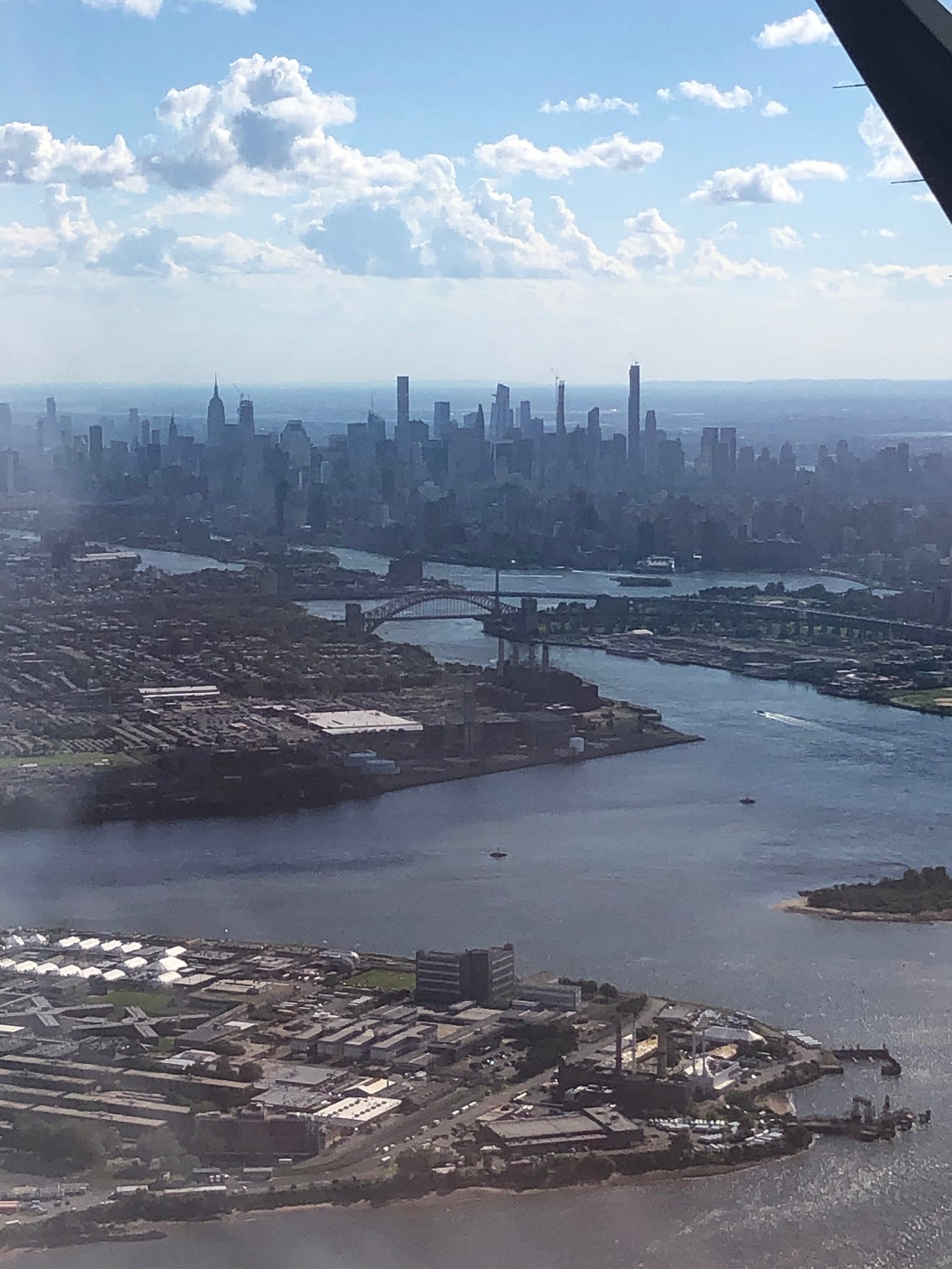 Further to that point, 10 minutes into the flight, despite how massive and intimidating Manhattan is, you could no longer see it. So the same thing applies - I think of this city as THE place, and that it's so intimidating. But zoom out and it's just another dot on the map.
Not sure what the lesson is here other than to keep some perspective and enjoy the views!
Thanks for reading,
Mike